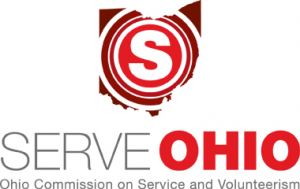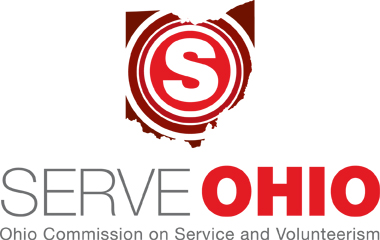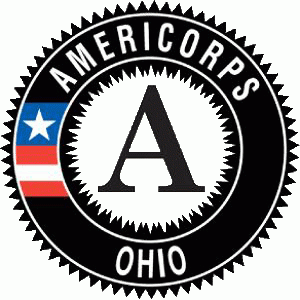 National Volunteer Week is about inspiring, recognizing, and encouraging people to seek out imaginative ways to engage in their communities. It's about demonstrating to the nation that by working together, we have the fortitude to meet our challenges and accomplish our goals. CYC is proud to partner with AmeriCorps, funded by ServeOhio the National Commission for Volunteerism and Service, to provide partner schools with AmeriCorps Ohio College Guides (AOCG). These volunteers commit to 1,700 hours of service in only 11 months. In return for their service, volunteers receive a modest monthly stipend and, with successful completion of the service term, a Segal Education award to use toward future educational endeavors or existing qualified student loans. Read the experiences of two different AOCG's as they reflect on their year of service in this month's Youth Matters. 
Jamie Wilson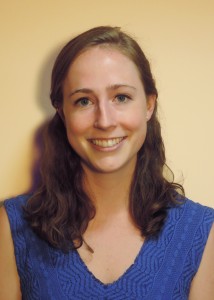 If someone asked you to give up a year of your life to volunteer full-time in your community and live on poverty wages, what would you say? Would your career, or your family, or your lifestyle hold you back?
As a recent college graduate, I felt like I was at the perfect time in my life to give a year of service through AmeriCorps. AmeriCorps, often known as the Peace Corps, is a year-long commitment to not only give back, but to gain incredible professional development experience as you network and interact with the community on an intimate level.
Many people ask me how I ended up serving inner-city youth in Cincinnati. I can't blame them for asking – I'm a white female from rural New Hampshire. To be honest, I wouldn't have guessed that I would end up here either. I served my first AmeriCorps term in New Hampshire at a food bank. While the experience suited my background in food security, I wanted something new, something exciting, and something that would challenge me.
The choice to move to Cincinnati wasn't a random one. My grandmother grew up in poverty in Cincinnati. Although I no longer have family in the area, it was intriguing to return to where my grandmother grew up. I now live in Clifton, where 65 years ago my grandmother attended college.
I couldn't have made a better decision to serve at Cincinnati Youth Collaborative and Shroder High School. My days are full of rewarding moments: Students bringing me college acceptance letters, improved ACT scores, or awarded scholarships. My days are full of pep talks to get students ready for their mock interviews at Coca Cola or their next calculus exam. Some days are full of tears – from students that receive a college rejection, or my own happy tears after reading a touching personal essay. What I came to realize, is that I did not "give up" a year to serve. I have gained far more this year than I could ever have imagined.
Charles Thornton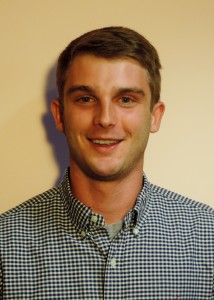 I graduated with high honors from the University of Cincinnati with a BA in Communication along with minors in Anthropology, Information Technology and a certificate in Public Relations. With such collegiate accolades, you may not guess that my journey through college started out on a rather rocky road.
I entered the University of Cincinnati (UC) as an exploratory student, had no clear plan, and struggled through my coursework. My GPA never saw far north of 2.0 as I struggled along. There came a point when I wanted to give up altogether and drop out. However, thanks to the support provided by my academic advisor, I was able to steer through those rocky roads that plagued the start of my collegiate journey. It was because of this support that I was able to discover, plan, and clearly navigate my path towards graduation.
I strongly believe in the importance of education and the role an academic advisor can play in the pursuit of a degree. Being an AmeriCorps Ohio College Guide at CYC allows me to provide a similar level of support to others that I was fortunate enough to receive. I am also able to channel the passion I hold for assisting others through their academic journey. I saw this year of service with AmeriCorps as an opportunity to pay it forward and us my experience to guide others.
I am currently serving as the AmeriCorps Ohio College Guide for the Oyler Community Learning Center. This year of service has provided me with the chance to advise high school students as they explore their post-secondary options. It has also allowed me to translate my experience at UC to advise our students on how best to navigate and succeed in college.