CYC Heroes come in many shapes and sizes. Our heroes are inividuals, couples, or even businesses who exemplify CYC's core values, and who go above and beyond expectations to make Cincinnati a better place. This month, we recognize Anthony Muñoz as a CYC Hero for taking his immense athletic and professional success and paying it forward into the children and the community of Cincinnati.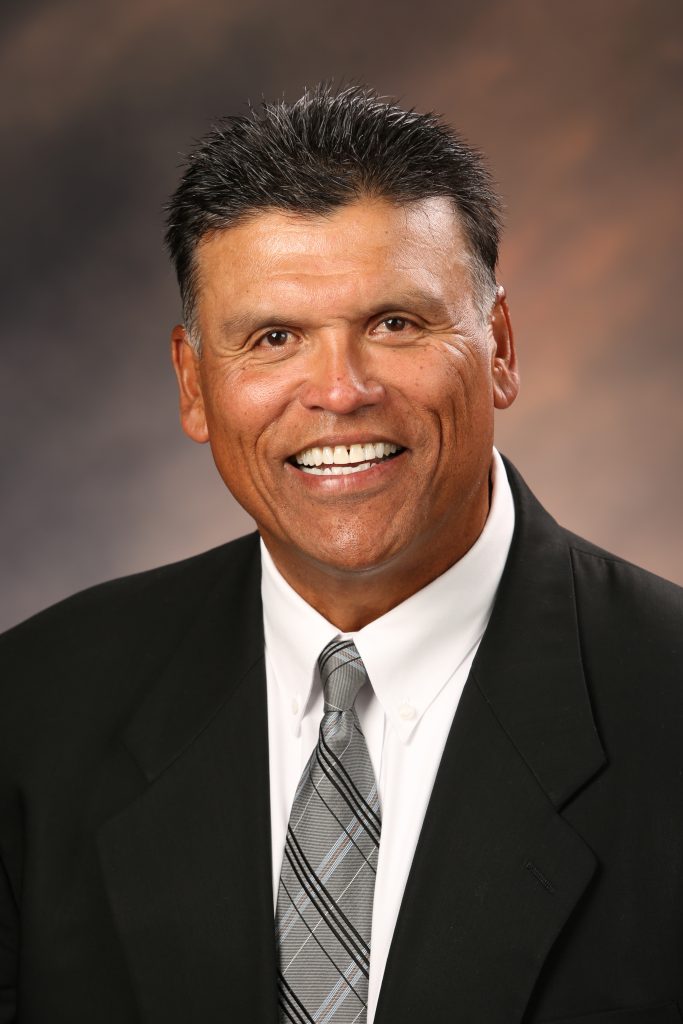 Anthony Muñoz is well-known in Cincinnati, and it's not just because of his NFL Hall of Fame status. Since his career with the Bengals came to an end, he has dedicated himself to building a bright future for Cincinnati.
The urge to give back has been a part of Anthony for as long as he can remember. Calling himself "a firm believer that you never forget where you came from," he looks back with gratitude toward the people who set him up for success. Growing up in California in a family of five kids, he often had to work 2-3 jobs to help make ends meet. But with a large family network, as well as fantastic coaches and teachers, he was encouraged to have dreams and pursue them.
"When you have the opportunity to graduate high school, go to college and play football, then spend 13 years in the NFL, you know you didn't get there alone," he says.
While a part of the NFL, Anthony became involved in Team Challenge. Athletes would lead assemblies about drug addiction, rehab, and the dangers of alcohol. His passion for paying it forward only perpetuated. He became deeply involved in the Team Challenge work with cystic fibrosis and with care for veterans.
Once his time in the NFL was complete, Anthony knew he wanted to continue contributing in positive ways to the community he had found in Cincinnati. Wanting to be thoughtful and intentional about it, so it wasn't until eight years later that The Anthony Muñoz Foundation was started. "I wanted to make sure I had my missions statement," Anthony explains. "When I do something, I want to be totally engaged."
There is no doubt he has been incredibly engaged in making Cincinnati the best city it can be. He was the Chair of the Billy Graham Mission in 2002. He has spoken to over 150 high school assemblies about the dangers of drugs and alcohol. His Hall of Fame Golf Classic, which he has co-chaired twelve different times, benefits cystic fibrosis research and care. He has been on the Advisory Board of Citizens for Community Values. He and his wife were Honorary Chairs for CYC's 2000 Dream Makers Celebration, and he is returning for his fifth year as a celebrity guest for the CYC United "FORE" Youth Golf Classic. And the list keeps going.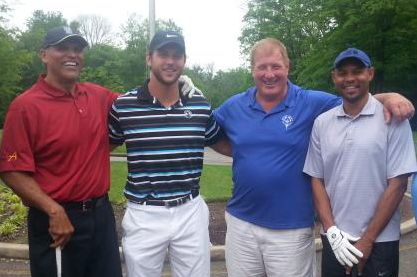 "Helping people is the common theme," he reflects. "Health, lifestyle, character. We believe strongly in building a person of character at a young age. It's not just the physical of the mental, but also the spiritual. We really try to develop the whole person."
His efforts have deeply resonated with members of the community. As co-founder and partner for Eñe, CYC Board member, and former executive manager for Muñoz brands, Jack Geiger knows Anthony's work well. He attests, "Anthony is built upon and represents the strong core values that each of us need to be able to overcome adversity and to achieve success in our lives. By living and teaching these values to men, women and children, Anthony is a true role model walking in the light of gratitude and Grace."
Fellow CYC Board Member Dave Plogmann has similar praise: "Despite all Anthony has achieved both personally and professionally, in both business and athletics, he still is relentless in his focus on helping kids to succeed.  His mind is constantly unearthing new ideas to get kids engaged and to bring support their way, always centered on a clear focus on developing character among the kids.  I am continually inspired every time I meet with Anthony as I see this drive and passion on display first hand.  He is truly a hero to the kids he helps serve."
It is especially inspiring when an overlap of support occurs. Anthony remembers a moment of this well, and describes it as "when you know you're on the right path." He goes on, "Two years ago, there were two young men speaking at the [CYC] Golf Classic, and they also happened to be [Muñoz Foundation] scholarship recipients."
He is speaking of Shannon Chambers and Brandon Prayer, best friends, CYC alum, and Muñoz Scholarship recipients. Despite facing overwhelming obstacles throughout their childhood, both are enrolled at University of Cincinnati and completing their junior years. The impact of Anthony's investment can be seen in their perspectives. Shannon has said, "To be successful, you have to surround yourself with people who have the same ambitions and dreams that you do."
Thank you, Anthony, for being one of those people with ambitions and dreams, not just for yourself but for the entire Cincinnati community. For being a positive role model as an athlete, a father, a businessman, and a citizen. For being grateful for your many gifts and committing to paying it forward.