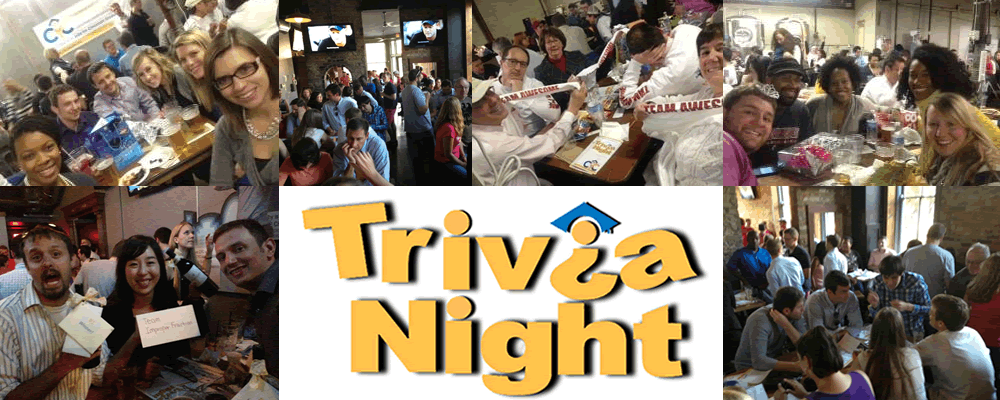 Annual fundraiser, with an emphasis on "fun!"
Save the Date! Trivia Night is set for February 22, 2018 at Rhinegeist. Please check back for more details soon.
Q: Why do we have special events like Trivia Night?
A: To support CYC programs that connect students like Mykeesia McCoy with caring adults like Ellie Reiser!

Check out our Trivia Night Gallery!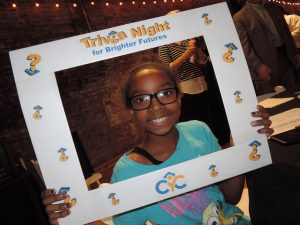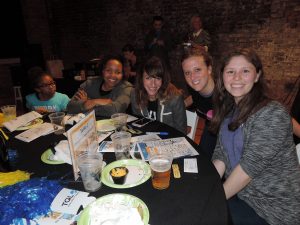 With more than sixty teams of CYC supporters sharing drinks, knowledge, and laughs, the 2017 Trivia Night for Brighter Futures was a huge success, and it is all thanks to YOU.

Congratulations to all the participants and the overall champs from Truepoint!
1st Place: So Called Truepoint
2nd Place: I Thought this was Speed Dating
3rd Place: Get off my Lawn
4th Place: Sycam
5th Place: Return of the Macks
6th Place: Smarter than a 5th Grader
Heartfelt thanks goes out to CYC alumna, Mykeesia McCoy, for sharing her beautiful poem in honor of her mentor, Ellie Reiser, and to Ellie for sharing their touching story. The power of mentoring to impact positive change upon a young person and our community is nothing short of inspiring.
Additional thanks to emcee Bob Herzog from Local12, Rhinegeist for the gorgeous space and excellent bartenders, Valedictorian Sponsor: Total Quality Logistics; Dean's List Sponsors: Luxottica, Macy's, and Messer; Honor Roll Sponsor: Truepoint; and Cap & Gown Sponsors: Dewey's Pizza, Empower Media Marketing, KnowledgeWorks, and Kroger.
Your support of CYC ensures that students like Mykeesia can continue to be matched with caring adults like Ellie.
Your support changes lives.
Thank you!
Trivia ain't trivial when it supports local students!
Thanks to our generous event sponsors:
Valedictorian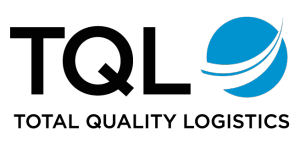 Dean's List

Honor Roll


Cap & Gown