Cincinnati Youth Collaborative's 11th Annual Dream Makers Celebration was a dream come true! Already we have heard feedback from guests describing the evening as "powerful and inspiring," "amazing and beautiful," and "incredibly moving."
For the 11th Annual Dream Makers Celebration, On October 2, 320 business and education partners, volunteers, donors, students and guests came together to celebrate the success of CYC's students and support their futures. The 2014 Outstanding Student Award recipients were announced and both students received a $1,000 scholarship for post-secondary pursuits. Master of Ceremonies Clyde Gray led the evening with poise and charisma, while Honorary Chair Kathy Beechem enthusiastically regaled guests with memories of CYC's early years and praise for how far it has come – just this year, 830 participating seniors graduated from high school!
The highlight of the evening, however, came when the 2014 Outstanding Student Award Recipients shared personal stories of perseverance in the face of extreme obstacles. Alexius Golden recounted her family's struggles with homelessness and the comfort she found in the steadfast support of her CYC career specialist. She is now attending Berea College on full scholarship. Robert McMurray reflected on his amazement at finding someone who would stand by him in a way his father did not, a mentor who he is "proud to be able to call father." He is attending Northern Kentucky University with plans to study criminal justice.
Walt Disney said, "If you can dream it, you can do it," and thanks to YOU, we did it!  Special events, like the Dream Makers Celebration, allow CYC to raise funds for a critical need in Cincinnati: programs for children and young adults who might otherwise never gain access to positive adult advocates, resources, and opportunities. The evening raised approximately $105,000 for CYC's programs, which empower students like Robert and Alexius to overcome obstacles and succeed in school and in life. This would not be possible without you and your support! Thank you to everyone who made the evening a dream come true!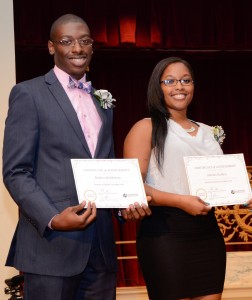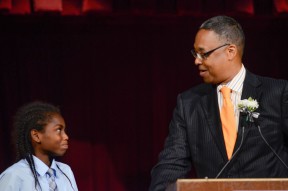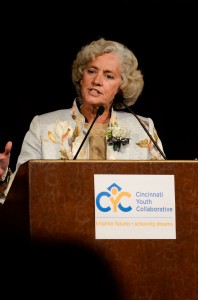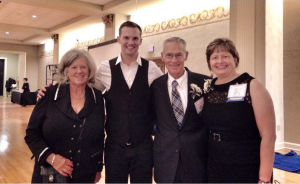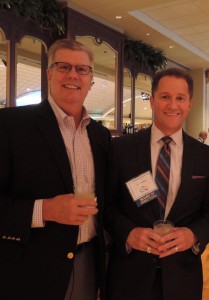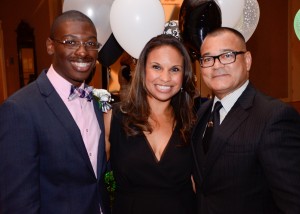 Photos by Robert White Photography
Special Thanks to our Event Sponsors


Crossroads Community Church
Duke Energy
Fifth Third Bank
Sisters of Charity
US Bank
XLC Services
Flower Sponsors: Kroger
Awards Sponsor: Jake Sweeney Auto
Scholarship Sponsors: Cincinnati Bar Association Young Lawyers Section Mentoring Committee & Anonymous Friends of CYC 
Accenture
Anthem Blue Cross Blue Shield
Cincinnati Children's Hospital
Medical Center
Convergys
Coworth Financial Services
Daniel and Laura Keller Family
Endowment Scholarship
Fidelity Investments
The Furnier Muzzo Group, LLC
Graydon Head & Ritchey LLP
Hightowers Petroleum Co.
Huntington Bank
John and Francie Pepper
Kathy Beechem
KnowledgeWorks
Laufman & Napolitano, LLC
Onyx Sourcing Solutions
Pep Promotions
Robert and Beth Grace
RockTenn
Truepoint Wealth Counsel
University of Cincinnati
Xavier University