CYC is proud to count as part of our family many influential Cincinnatians who are committed to making our city a better place, and few have been as involved for as long or as passionately as Susan and Daniel Pfau. We are excited to highlight their commitment to Cincinnati's youth by naming them our August CYC Heroes.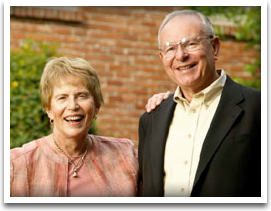 It was the late 1980s, and the nation was facing less-than-inspiring graduation rates and employment statistics. The world was changing quickly, and the American education model was not keeping up. John Pepper founded Cincinnati Youth Collaborative as a way to fight this trend on the local level, uniting schools, business and individuals to invest in the next generation. His passion and ambition created a ripple effect of recruitment – the more people who became involved, then the more people reached out to others and got more people involved. One of those early ripples reached Daniel and Susan Pfau.
"Jean Patrice Harrington recruited me," recalls Susan Pfau, mentioning CYC's first President. "And Miriam West (CYC's first Manager of Mentoring) was a great teacher. I enjoyed working with her for a long time."
The mission was the calling card: connecting at-risk youth with positive adult figures to inspire them to live up to their full potential. It is a mission that spoke to the Pfaus early on, and continues to drive much of the work they achieve with their Foundation. "We knew we couldn't do everything for everybody, but we wanted to work with people who wanted to start programs," says Susan. "A child having a person in their lives, an early intervention, is so important because kids and their education are our future."
The Pfaus' investments paid off, and CYC continued to grow. Not ones to sit on the status quo, they continued to look for ways to improve their impact. Susan identified a need for quality afterschool opportunities for young inner-city girls. In 1999, she started the CYC Girls Club. The program, currently offered in five different elementary schools, connects fourth and fifth grade girls with a consistent, positive after school experience. They are encouraged to develop personal growth, positive social skills, and are able to attend a variety of culturally enriching experiences like museums, arts performances, and career exploration opportunities.
"We have a lot of really strong, wonderful women mentors who worked and still work in those Girls Clubs," Susan shares with pride. "They have a special role of working with those girls, letting them see really well-educated role models."
Arlene Katz is in her 12th year with the Girls Club and currently volunteering with the Winton Hills Academy Girls Club. Retired from her position as director of court services with the Hamilton County Juvenile Court after a 20-year career, Katz has stated that, "I've served on many non-profit boards, and there's nothing that's ever been more fulfilling than this experience…There are few things I have found more rewarding than to share this experience with other women like me."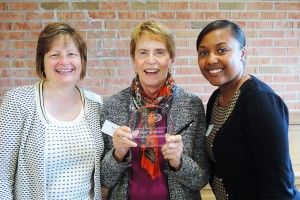 Daniel and Susan Pfau continue to advocate for CYC mentoring programs, generously supporting this vital work with their time, their talent, and their foundation. "Daniel and Susan are completely committed to the children of Cincinnati," attests CYC President and CEO, Jane Keller. "They live their lives according to their belief that all children and families can succeed with care and support. We are deeply grateful for their never-ending support of CYC's mission."
Their commitment to improving the lives of Cincinnati children and young adults can be seen all over the city, in countless honorable organizations. For their decades of dedication to the future of Cincinnati, we honor Daniel and Susan Pfau as CYC Heroes.
Don't miss the story of the next CYC Hero! Subscribe below to receive an email notifying you when the next CYC Hero is announced.
[subscribe2]
CYC Heroes is a monthly feature recognizing individuals who go above and beyond expectations to serve the CYC community. Heroes come in many shapes and sizes: mentors, students, ambassadors, employees, donors, volunteers, and board members. Know someone who makes CYC stronger? Submit your CYC Hero nomination to Kate Elliott, at kelliott@cycyouth.org