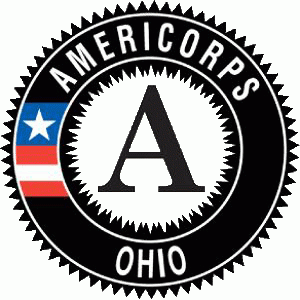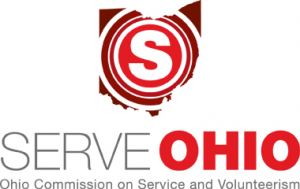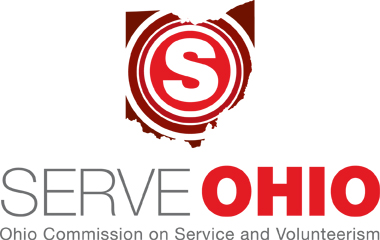 Ever wonder what the AmeriCorps program is all about? Author Alli Lake is completing her second year of service with CYC's AmeriCorps Ohio College Guide program, working in Shroder High School both years. She shares her observation that that there is inestimable power in service. CYC is proud to offer this program. 
I was first introduced to the AmeriCorps program while participating in an Alternative Spring Break in college. So many people spend spring break partying or relaxing, but I felt that giving back to the community would be a great way to learn and grow in a different capacity. During these trips, college students work alongside AmeriCorps volunteers to complete week-long projects. I was deeply inspired by their excitement for volunteerism and service. As graduation approached, I knew AmeriCorps was a program I was passionate about joining.  
What attracted me to the AmeriCorps Ohio College Guides Program (AOCG) at CYC was the opportunity for professional development, as well as the ability to work with students in Cincinnati Public Schools (CPS), a district which relies on committed workers and volunteers. CYC's program is unique because it puts recent college graduates directly in touch with high school students within CPS who are exploring college options.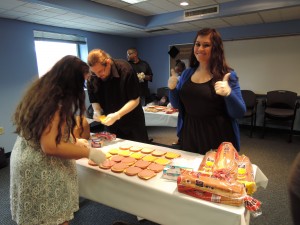 When I tell people I work for AmeriCorps, the response is often a confused look or blank stare. While the program has gained recognition in past years, AmeriCorps is still not very well known. In the AOCG, funded by ServeOhio the National Commission for Volunteerism and Service, volunteers commit to 1,700 hours of service in only 11 months. In return for their service, volunteers receive a modest monthly stipend and, with successful completion of the service term, a Segal Education award to use toward future educational endeavors or existing qualified student loans. 
Following my first term with AmeriCorps, the principal at Shroder asked if I would return for a second. It was something I had considered throughout the year, but having support from the principal, guidance counselor, and other school staff motivated me to return. In my second term, I have had the opportunity to develop and teach a College Readiness class for juniors and seniors. I collaborated with other CYC services, like Jobs for Cincinnati Graduates, and with teachers and administrators in the building and developed a class that guides students through the college process and prepares them for the college experience. It also helps to develop professional skills like public speaking, resume writing, and interview skills. Each skill builds on a previous one, with the hope that students will thrive in both college and professional environments.   
My favorite experience with AmeriCorps thus far has been seeing students find success in their college journey. This year especially, several of my students have been accepted into highly prestigious colleges, and many have received scholarships that will allow them to attend. One student recently received a full tuition scholarship and a stipend to one four-year college. The total value of his award is nearly $200,000! It is inspiring to see that the work we do at CYC through AmeriCorps truly helps these students achieve their dreams.
I also love when my students from last year come back to visit Shroder on their breaks and hearing that they are having an amazing time at college. It is rewarding to see that the work we do inspires them to keep pushing through adversity—students who never expected to be able to attend college are now thriving on a college campus.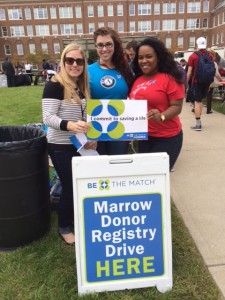 I have also enjoyed working with the AmeriCorps team to develop service projects outside of our schools.  In the past two years, we have organized and performed projects with United Way, Lighthouse Youth Services, Freestore Foodbank, Habitat for Humanity, Be the Match, Gamble Montessori High School and Peaslee Neighborhood Center. AmeriCorps provides members with the ability to coordinate service projects as a team, allowing for collaboration and producing great results. I love getting my students involved in these service projects as well! 
My work with AmeriCorps has completely changed my career trajectory. Coming into the program, I planned to attend graduate school for genetic counseling. Thanks to my time in AmeriCorps, I was accepted into several different graduate programs and have decided to attend University of Louisville to obtain a Master of Education in College Student Personnel, and I have been offered a Graduate Assistantship in the Office of Student Involvement. I credit my work at Shroder and the support I have received from my supervisors at CYC and Shroder for putting me on this path, prepared to succeed.
Wherever I end up, I will always keep with me the lesson I learned during my two years with AOCG and CYC: There is inestimable power in service. It shapes communities and individuals for the better, and forever changes the life of the person who serves.
Never miss a new CYC story! Subscribe below to receive an email notification when a new blog is posted.

[subscribe2]
Have a story to share? Contact Kate Elliott to discuss contributing to the CYC blog: kelliott@cycyouth.org | 513.363.5251