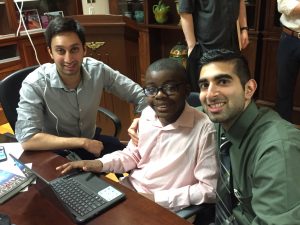 Welcome to CYC's eMentoring Support Platform Quick Overview
WHAT IS THE eMENTORING SUPPORT PLATFORM: The platform is an online tool designed just for CYC's mentors and mentees. This powerful communications and academic resource allows mentors and mentees to connect anytime in real time. The platform offers curriculum tailored to the age and development of mentees, and provides exercises that mentees can engage in with the support of their mentors.
Mentors can sign up for platform and reset their password via the CYC VolunteerLink system at http://www.cycyouth.org/volunteerlink
Once you have connected with the system, you are ready to contact your mentee or mentor. There are many different ways to communicate on the eMentoring system.
Learn more about how to use the eMentoring Support Platform by viewing our Facebook webinar from September 13, 2017.
(Embed video here)
Please reach out to your dedicated Mentor Coordinator if you have any questions or concerns about this exciting academic resource!